They say 'Great things come in small packages' and Canary Dwarf's new set of wheels is no exception.


This week sees the delivery of Smarty, our little car with the big personality.
Say hello to our new Smart ForTwo, mini two-seater, all done up in our bright brand colours.
You could say she's our 'mobile advertising vehicle', and we're going to be out and about, weather-pending, taking Smarty to a town near you.
She's been turning heads already, so we don't think it will be long before you spot her too, and when you do, read on to find out how you could win a smart watch.
'Watch' out for us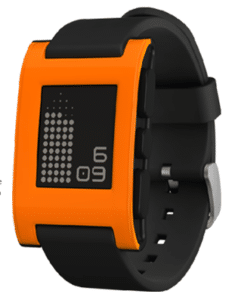 To add more fun to the mix, we're going to give away a super techy prize to one lucky person who snaps us and posts the picture on Twitter with the hashtag #hellosmarty. Tell us where you spotted her and we'll put you in the draw for one of the finest wearables currently on the market – a Pebble Smart Watch.
Compatible with iOS and Android, and with a whopping seven-day battery life, the Pebble is probably the coolest smart watch on the market and it could be yours.
More details coming soon.
Follow us to find out where Smarty is going to be.
Follow @canary_dwarf