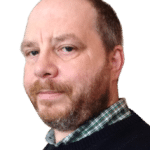 Canary Dwarf owner Marc Hindley has passed certification courses with three marketing industry giants, Google, Facebook and Hubspot.
The certificates recognise Marc as having the required level of knowledge to consult on paid advertising and organic marketing.
Google certified

Google administers the Adwords Certification Programme and Marc has met the requirement to become certified by passing two modules, Search Fundamentals and Shopping Advertising.
Canary Dwarf will now launch its service programme for advertisers.
Marc is also studying for additional modules, Advanced Search Display Advertising and Video Advertising.
Facebook certified

Facebook's Blueprint certification programme is only days old, and Marc was one of the first to participate.
Studying 34 separate modules including A/B Testing, Ads Create Tool, Facebook Exchange, Mobile SDK and Video Views, Marc passed all of these providing him with a Facebook Curriculum Certification and an in-depth knowledge of Facebook's advertising products.
Hubspot certified

Hubspot, the company which sells a marketing tool, has recently released its 'Inbound Certification' Course, which Marc has also passed, providing him with skills to execute inbound campaigns to maximum effect.
Assurance
Canary Dwarf have been increasingly working in advertising space to increase reach for businesses, brands and organisations, and this set of qualifications provides customers with an assurance that they can rely on the advice given as being current, useful and compliant.
Marc said: "I'm delighted to achieve certifications from not one but three industry giants.
"Google, Facebook and Hubspot are very high on my list of marketing tools, and the coursework went into great details about the mechanics of advertising platforms, bid strategy and return on investment.
"I have been using these tools with customers for a while, but it has been useful to get native training from each organisation and learn new skills that I can use to build better campaigns for clients.
"In such a fast-changing environment, it's important to stay on top of developments and be confident we are offering the best service to our customers.
[tweet "'It's important to be confident we are offering the best service' #socialmedia #marketing"]
"We are moving into an era where paid advertising supplements organic reach where its return can be accurately measured. Google Adwords has been around for a while and I know how well it works, while Facebook Advertising is maturing and the course demonstrated huge benefits it can have by tapping into the knowledge Facebook has about its users. I'll be passing on this expertise to our customers."
Canary Dwarf offers advertising campaign planning, creation and management, as well as existing marketing services such as email, search and social, in a holistic manner. If you'd like to know how online advertising can increase awareness, enquiries and sales, just get in touch and we'll be delighted to help.